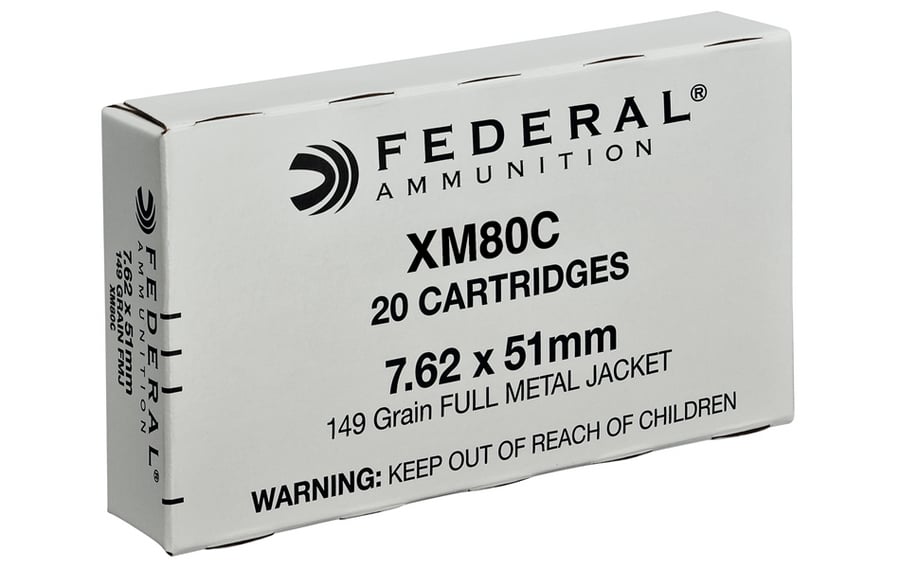 Description
Ammunition Specifications
Caliber: 7.62mm
Item Number: XM80C
Bullet Weight: 149 gr.
Quantity: 20 rounds per box
The 7.62mm XM80 Ball has an unpainted bullet tip and is known by three other names: 7.62 x 51 mm, 7.62 NATO and .308 Winchester.
Reviews
Magnetic by Dale from Reynoldsburg, Ohio
Be aware, this ammo will stick to a magnet, likely a steel core to the projectile. Not suitable for most indoor ranges. Otherwise, fine NATO spec combat ammo.