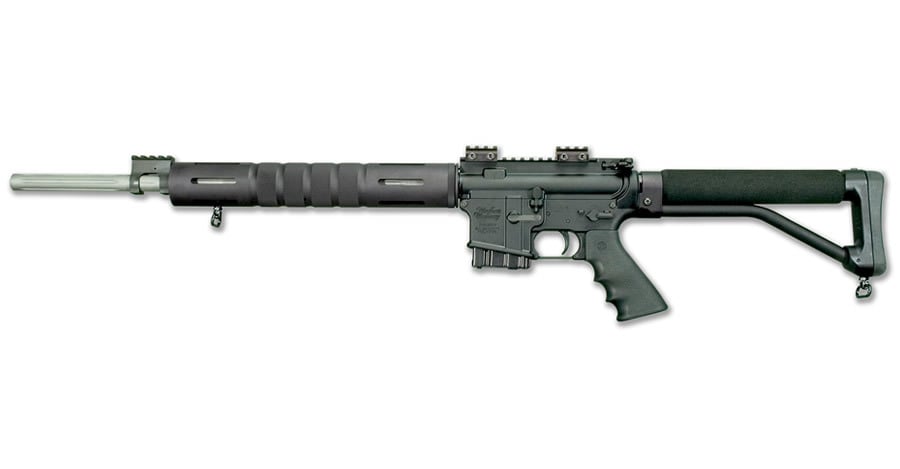 Description
What's in the Box
Windham Weaponry Varmint Exterminator
5-round Magazine
Black Web Sling
Hard Plastic Gun Case
Windham Weaponry's Transferable Lifetime Warranty
The VEX-SS is Windham Weaponry's "Varmint Exterminator", and was designed with the varmint hunter in mind. Its highly accurate 20" stainless steel barrel is matte finished to cut reflection and fluted to reduce weight. Aftermarket sights, scopes or optics can be mounted - scope riser blocks are included to provide a comfortable cheek weld on the skeleton stock. A knurled and vented forend with bipod stud and sling swivel free floats the barrel for optimum accuracy.
Firearm Specifications
Caliber: .223 Remington
Type: Rifle
Action: Semi-Automatic, Gas Impingement System
Capacity: 5 + 1 Ships with one 5 Round Magazine (accepts all std. sizes)
Safety: Manual Lever with Indicator Markings on Both Sides of Receiver
Receiver: M4A4 Type Flat Top Upper Receicer with Optics Riser Blocks
Receiver Finish: Hardcoat Black Anodize Finish
Bolt Material: Carpenter 158 Steel - MP/HP Tested
Barrel: 20" Stainless Steel - Fluted - Matte Finish
Barrel Material: Precision 416R Stainless Steel
Chamber: Compass Lake Spec. with Matched Bolt
Rifling: 1 Turn in 8" - Right Hand Twist
Stock: Skeleton Stock with Sling Swivel
Forend/ Pistol Grip: Knurled, Vented Aluminum Free-Floar/ Hogue Rubber Grip
Rear Sight: None- Ready for Optics of Choice on Picatinny Rail Platform
Front Sight: None- Picatinny Rail Platform
Warranty: Windham Weaponry Transferable Lifetime
Packaging: Foam Lined, Hard Plastic Gun Case
Reviews
Windham Varmenter by M from Avon Lake, Ohio
.7 MOA

Well machined.

Replace trigger & stock.