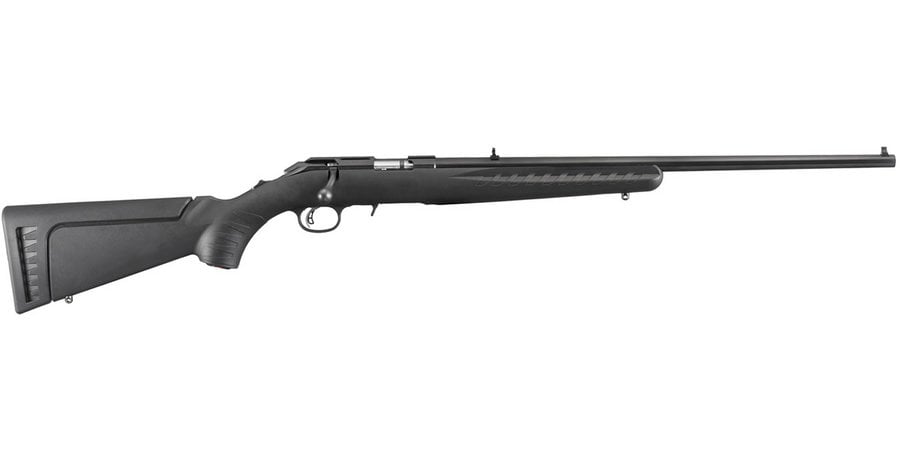 Description
What's in the Box
Ruger American Rimfire Rifle
Interchangable Stock
Trigger Lock
Owner's Manual
The 100% American-made Ruger American Rimfire™ .22 Magnum bolt-action rifle builds on the enormous success of the centerfire Ruger American Rifle®.
With many of the standard Ruger American Rifle® features, this new line also combines several design innovations from the popular 10/22® rimfire rifle. This combination, along with the rifle's adaptability, appeals to bolt-action enthusiasts - whether young or old, novice or experienced.
Firearm Specifications
Catalog Number: AMER-RF
Model Number: 8321
Caliber: 22 WMRF
Capacity: 9
Stock: Black Composite
Material: Alloy Steel
Finish: Satin Blued
Barrel Length: 22.00 in.
Overall Length: 41.00 in.
Front Sight: Fiber Optic
Rear Sight: Adjustable
Weight: 6.00 lbs.
Length of Pull: 13.75 in.
Twist: 1:14 RH
Grooves: 6
Reviews
Ruger American 22 mag by matt from columbus, Ohio
I purchased this a few weeks ago from Vances excellent price! I put a Leupold VX-1 3X9 on it. Very accurate, shoots 1.5 groups at 100 yards with Hornady 30grain Vmax ammo. Very nice gun at this price point I cannot imagine being more satisfied.