HENRY REPEATING ARMS H006 BIG BOY 44 MAGNUM OCTAGON RIFLE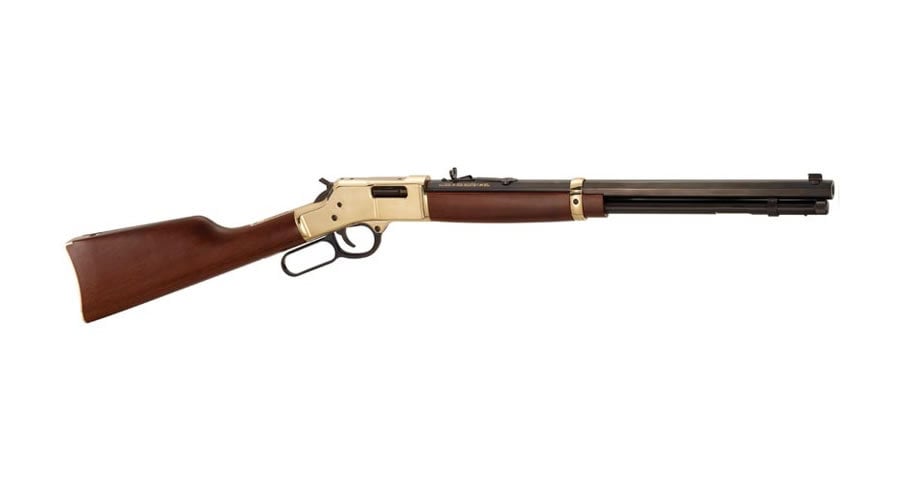 Description
What's in the Box
Henry Big Boy Rifle
Owner's Manual
The adventure and romance of America's Old West are imbedded in its distinctive 20-inch octagon barrel, straight-grip American walnut stock with brass buttplate and brass barrel band. The solid top brass receiver features side ejection. The overall length is 38½ inches and this powerhouse weighs in at 8.68 lbs.
A nice 19th century touch is the use of a fully adjustable Marble semi-buckhorn rear sight with white diamond insert and brass beaded front sight. The Big Boys have the smoothest actions of any centerfire lever action rifles on the market today. They work beautifully to give you competition shooters a leg up in any event you take part in.
Firearm Specifications
Manufacturer: Henry
Model Number: H006
Action Type: Lever Action
Caliber: .44 Magnum/.44 Special
Capacity: 10 rounds
Length (inches): 38 ½
Barrel Length (inches): 20 octagonal with 1:38RH rate of twist
Weight: 8.68 lbs.
Stock: Straight-grip American walnut
Sights: Adjustable Marble semi-buckhorn rear with white diamond insert and brass beaded front sight
Finish: Solid top brass receiver, brass buttplate and brass barrel band
Reviews
Best lever Action Ive Owned by Michael Howsmon from galloway, Ohio
Just got this Rifle for Christmas. Took it out with my pistol ammo and hitting left of bullseye. elevation was on the money. Adjusted for windage and was where I wanted to be in minutes. Its a beautiful piece of craftsmanship. The action works like butter and my pistol rounds work perfect. No need to load any diffrent for this gun.Cant wait to get another one. Diffrent calliber of course.One fine Rifle !!!! Buckeye only had it with the large loop lever. Henrey is sending the standard lever to me for free.
just because by mike from circleville, ohio
I wanted one of these after buying a golden boy last year and this year I made it happen the only down side is the price of the ammunition but so what it looks great and hangs over my fire place am so happy.