HORNADY 7MM REM MAG 139 GR BTSP
View More Products from HORNADY
Item Number: 8059 BX
No longer available. We don't know when or if this item will be back in stock.
Notify me when available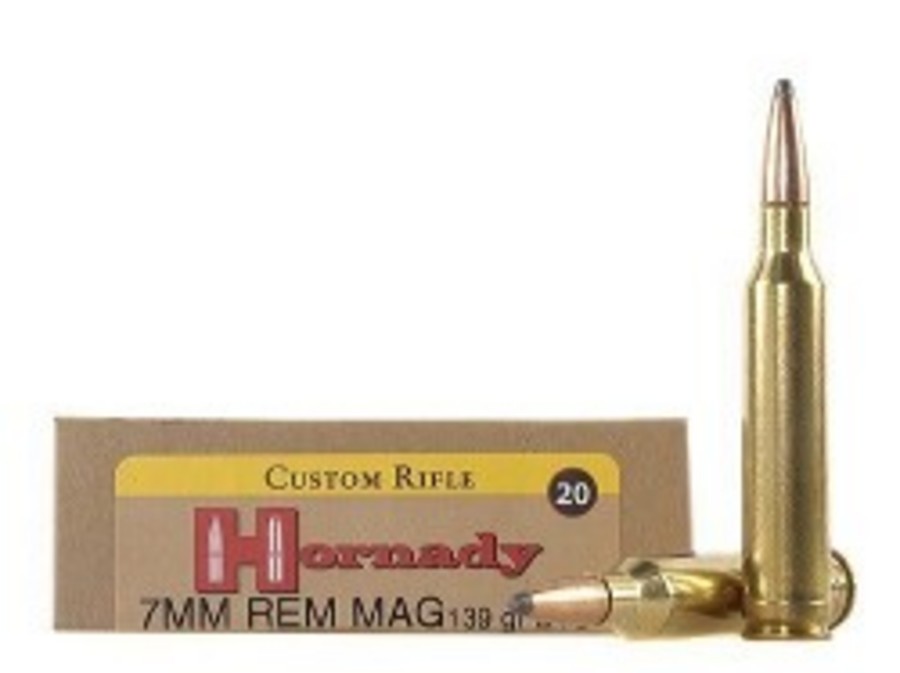 Description
Hornady 7MM Remington Magnum 130GR. Boat Tail Spire Point
Item Number: 8059

This is 7mm Rem. Magnum Hornady Custom 139gr. Boat-Tail Spire Point InterLock® Ammo.The aerodynamic secant ogive of the Hornady InterLock® delivers flat trajectories and great accuracy. It`s tapered jacket allows for deep penetration and controlled expansion while the InterLock® ring locks core and jacket together. Hornady Custom rifle ammunition combines the highest quality brass, primers and powders with Hornady bullets to deliver peak performance from a factory load. This ammo has a muzzle velocity of 3150fps. and is in brass cases, non-corrosive and 100% reloadable. Comes packed in 20rds. per box.