MOSSBERG MODEL 505 YOUTH 410 GAUGE WOOD STOCK
View More Products from MOSSBERG
Item Number: 57120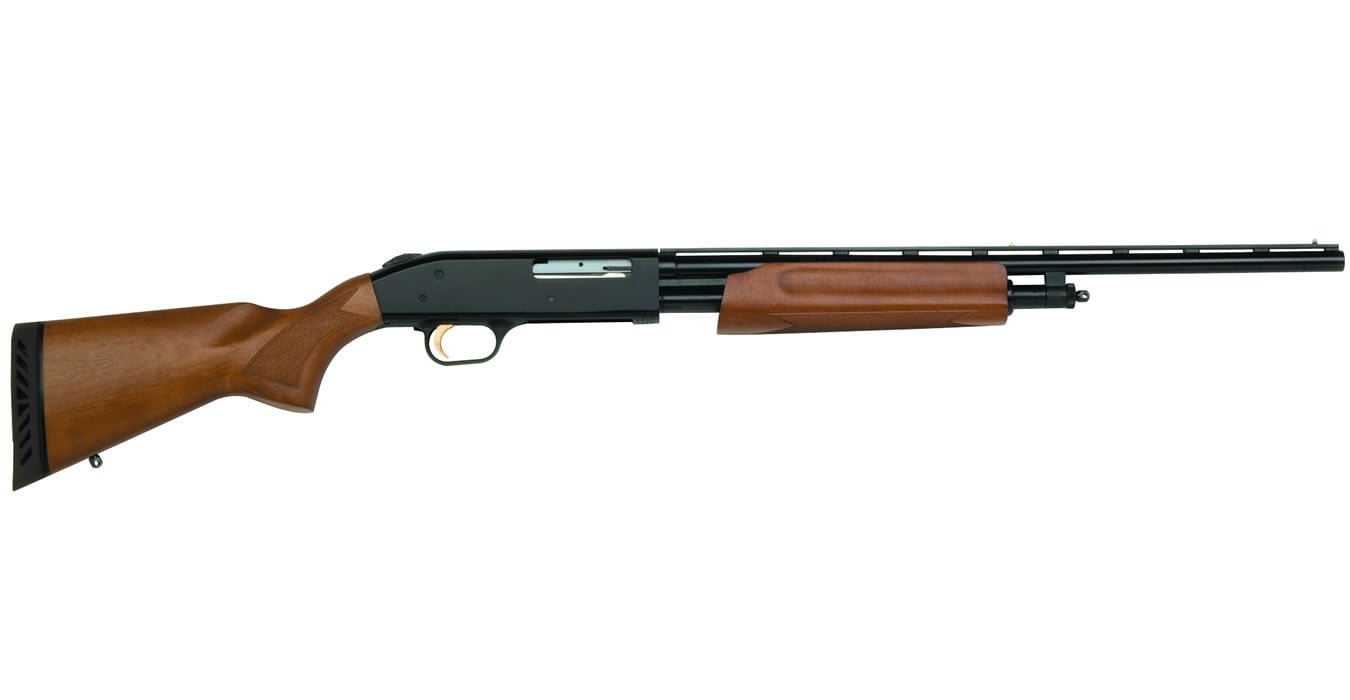 Description
Mossberg 505 Youth .410 Gauge - Wood Stock
Item Number: 57120

Mossberg .410 Bore 505 Youth, 20` Barrel, Fixed Modified Choke, Wood Stock. Evolving from the popular Bantam concept, the 505 Youth was developed specifically for the young beginner. The 505 Youth includes a 12` length of pull, hardwood stock, a shortened barrel and shortened magazine tube for lighter weight and improved balance. All models include a gun lock.

Specifications and features:
Mossberg 505 Youth all purpose field pump action shotgun
.410 Bore
20` vent rib barrel
3` chamber
5 round capacity
Top mount safety
EZ reach forearm
Shortened pistol grip
Dual extractors
Twin action bars
Positive steel to steel lock up
Anti jam elevator
Twin bead sights
Fixed Modified choke
Wood stock
Blued finish
Drilled & tapped
37-1/2` overall length
12` length of pull
1-3/4` drop at comb
2` drop at heel
5-1/4 lbs.