SMITH AND WESSON 686 PLUS 357MAG STAINLESS 7-SHOT/2.5-IN
Pricing information not available on this item.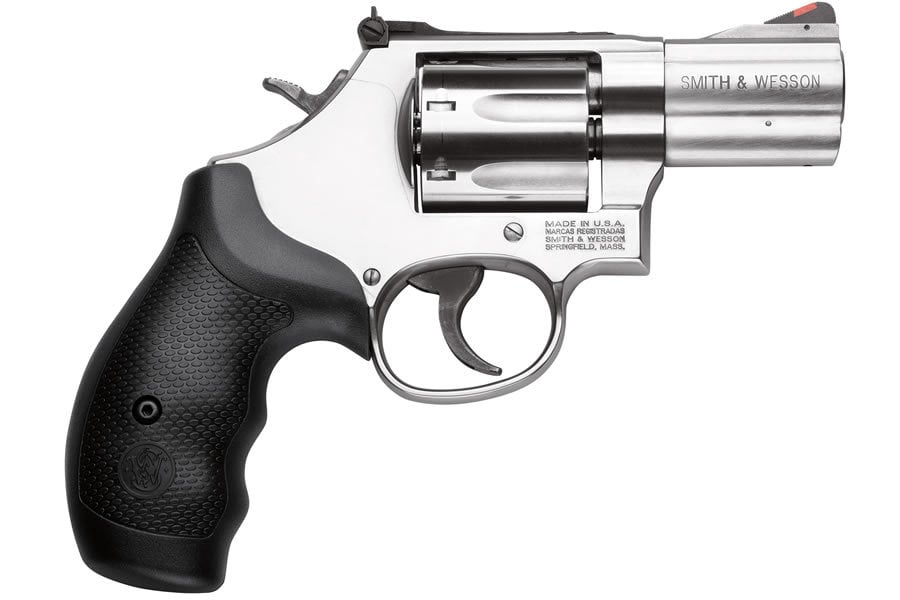 Nations Finest
Buy a new S&W revolver, get a $30 mail-in rebate. Applies to U.S. Military, both active and retired. Includes active National Guard Reservists.
Offer expires Dec 31, 2016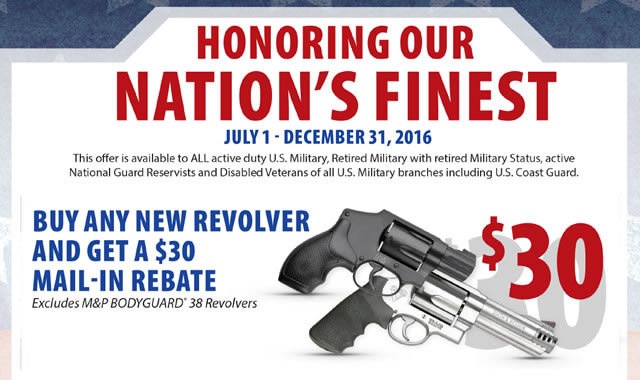 Description
What's in the Box
Smith & Wesson 686 Plus 357 MAG Stainless Revolver
(2) Trigger Lock Keys
Cable Lock
Spent Casing
Owner's Manual
Smith & Wesson L-Frame 686 revolvers are built to suit the demands of the most serious firearms enthusiast. With a 7-round capacity, the L-Frame has a strong, durable frame and barrel built for continuous Magnum® usage. As police officers and hunters will attest, this firearm is made to withstand heavy use.
Firearm Specifications
Manufacturer: Smith & Wesson
SKU: 164192
Model: 686 Plus (M686PLUS)
Caliber: .357 Magnum® / .38 S&W Special +P
Capacity: 7 Rounds
Barrel Length: 2.5" / 6.4 cm
Front Sight: Red Ramp
Rear Sight: Adjustable White Outline
Grip: Synthetic
Action: Single/Double Action
Frame Size: Medium - Exposed Hammer
Finish: Satin Stainless
Overall Length: 7.5" / 19.1 cm
Material: Stainless Steel Frame / Stainless Steel Cylinder
Weight Empty: 34.1 oz / 966.7 g
Purpose: Recreational / Home Protection / Personal Protection / Duty