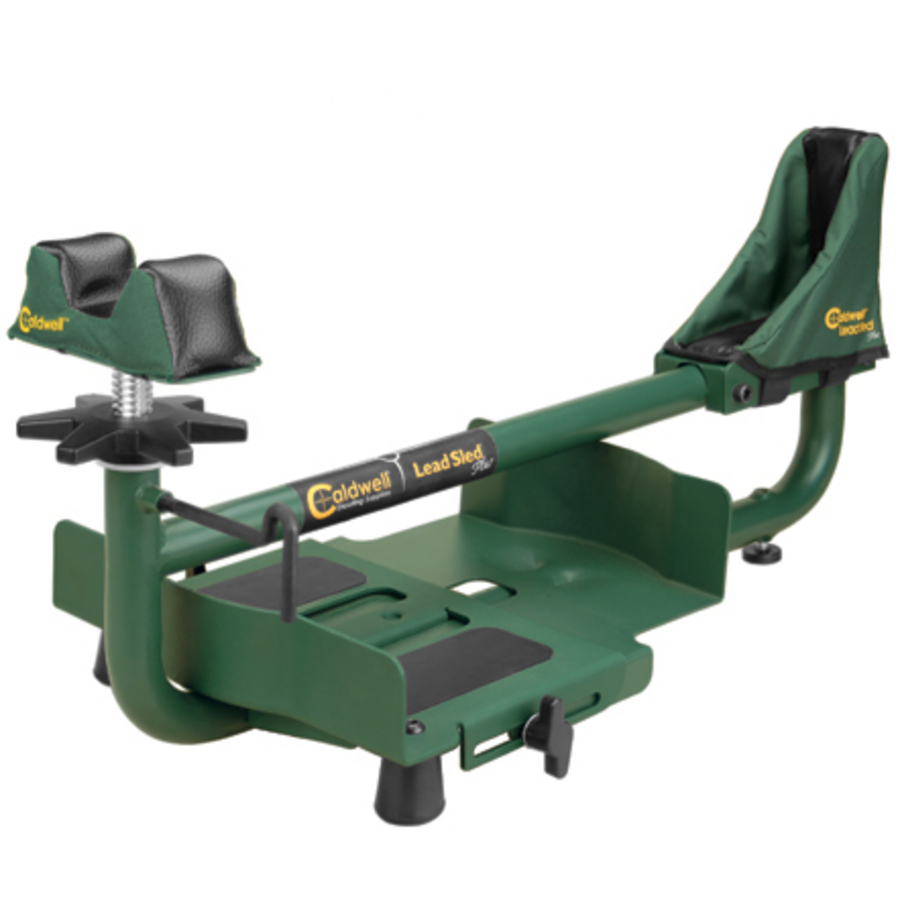 Description
Caldwell Shooting Supplies Lead Sled Plus
Item Number: 820-300


The next generation of Lead Sled is here. Like the original, the Lead Sled Plus reduces recoil up to 95%, while securely holding your gun on target. Features a precise `no-wobble` elevation shaft that eliminates play in front elevation. The adjustable weight tray holds up to 100 lbs. and accommodates a variety of weight types, including 25-lb. barbell weights, sand or lead shot bags. Fingertip elevation adjustment. Includes filled front bag. Harness has a padded rear rest. Rugged rubber feet. Height adjustable rear foot. Ideal for magnum rifles and slug guns. 15 lbs.