LMT CQB MRP DEFENDER 5.56MM PISTON RIFLE
View More Products from LMT
Item Number: CQBPS16
Price is too low to display. To see our price, add this item to your cart.
Adding this item won't require you to purchase the product. You can easily remove it from your cart if you decide not to buy it.
Notify me when available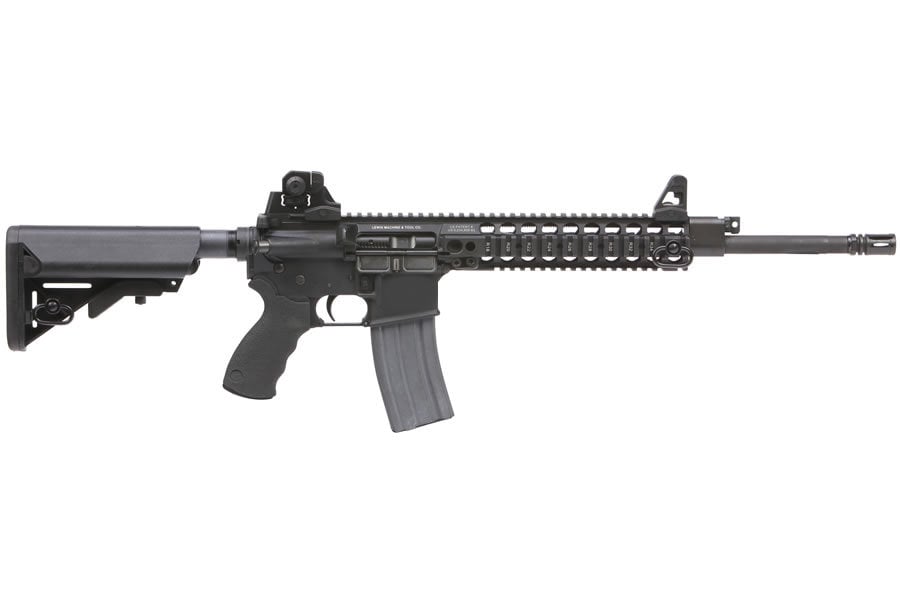 Description
What's in the Box
LMT Defender 2000 Semi-Auto Rifle
(1) Magazine
Sling
Calibrated Torque Wrench
3 Rail Panels
Tactical Front & Rear Sights
Owner's Manual
The LMT CQBPS16 makes your armorer's job easier. It's simple and easier to use with fewer parts to break and less parts to replace. This piston-driven system runs cleaner, runs longer and stays cooler, allowing you to put more rounds on target. This flexible system allows you to make the switch to a 12 inch SBR version for close quarter needs. BECAUSE FAILURE IS NOT AN OPTION®
Features
CQB MRP® Upper Receiver.
16" Chrome Lined 1:7" Twist 5.56 Piston operated Barrel.
Piston Semi Auto Bolt Carrier Group.
Tactical Charging Handle Assembly.
Defender Lower 5.56 with SOPMOD Buttstock.
Standard Trigger Group.
Tactical Adjustable Rear Sight.
Tactical Front Sight.
Firearm Specifications
Model: CQBPS16
Caliber: 5.56 X 45 NATO
Operation: Piston Operated / Rotary Bolt
Weight (empty): 7.9 Pounds
Overall Length: 33" Collapsed
36.25" Extended
Front Sight: Detachable, Post Adjustable
Rear Sight: Tactical Adjustable Detachable or Carry Handle, Windage, Elevation Peep Adjustments
Magazine Capacity: 30 Rounds
Finish: Mil-Spec Anodized Aluminum, Mil-Spec Phosphated Steel
Barrel: 16" Chrome
Rifling: 1:7" RH Twist Chrome Barrel
Handguards: Mil Std 1913 STANAG 4694 Compliant with 3 Rail Panels
Buttstock: SOPMOD Buttstock, 6 Position Mil-Spec Extension Tube
Flash Hider: A2 Bird Cage
Fire Control: Safe / Fire / Auto Selector Switch
Field Maintenance: Easily field strips with no special tools, barrel is also easily removable for field replacement or mission adjustment.