HORNADY 223 REM 55 GR V-MAX MOLY
View More Products from HORNADY
Item Number: 83273 BX
No longer available. We don't know when or if this item will be back in stock.
Notify me when available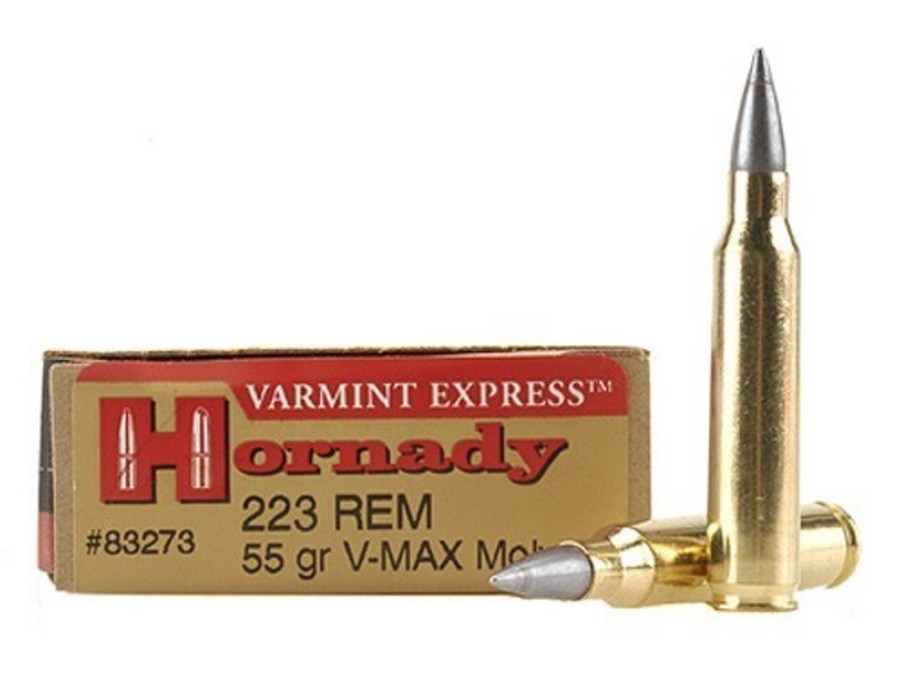 Description
Hornady Varmint Express Ammunition 223 Remington 55 Grain V-Max Moly Box of 20
Item Number: 83273

Designed around the hard-hitting performance of the famous Hornady V-Max bullet, this ammunition is specifically designed for supremely accurate long-range shooting. The polymer tip enhances accuracy and promotes devastating expansion. It also increases the ballistic coefficient and stabilizes the bullet in flight. This ammunition is new production, non-corrosive, in boxer primed, reloadable brass cases.

Specifications:

Caliber: 223 Remington
Bullet Weight: 55 Grains
Bullet Style: V-Max Moly
Case Type: Brass
Muzzle Velocity: 3240 fps
Muzzle Energy: 1282 ft. lbs.