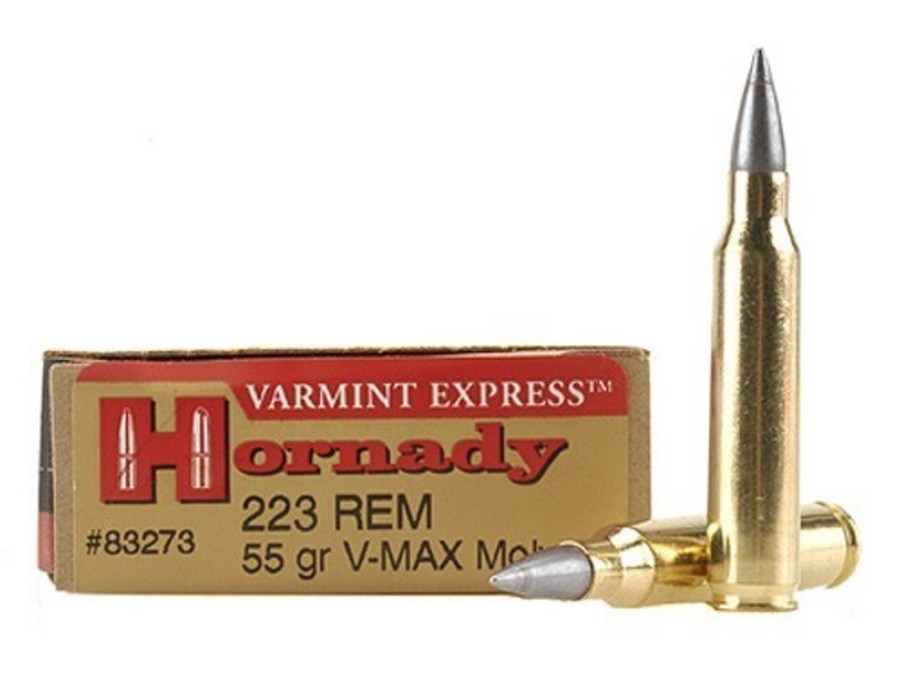 Description
Hornady Varmint Express Ammunition 223 Remington 55 Grain V-Max Moly Box of 20
Item Number: 83273

Designed around the hard-hitting performance of the famous Hornady V-Max bullet, this ammunition is specifically designed for supremely accurate long-range shooting. The polymer tip enhances accuracy and promotes devastating expansion. It also increases the ballistic coefficient and stabilizes the bullet in flight. This ammunition is new production, non-corrosive, in boxer primed, reloadable brass cases.

Specifications:

Caliber: 223 Remington
Bullet Weight: 55 Grains
Bullet Style: V-Max Moly
Case Type: Brass
Muzzle Velocity: 3240 fps
Muzzle Energy: 1282 ft. lbs.