ANDERSON MANUFACTURING AR-15-A3 STRIPPED LOWER 7075-T6 223/5.56
$69.99
Sale Price: $37.99
IN STORE PICKUP ONLY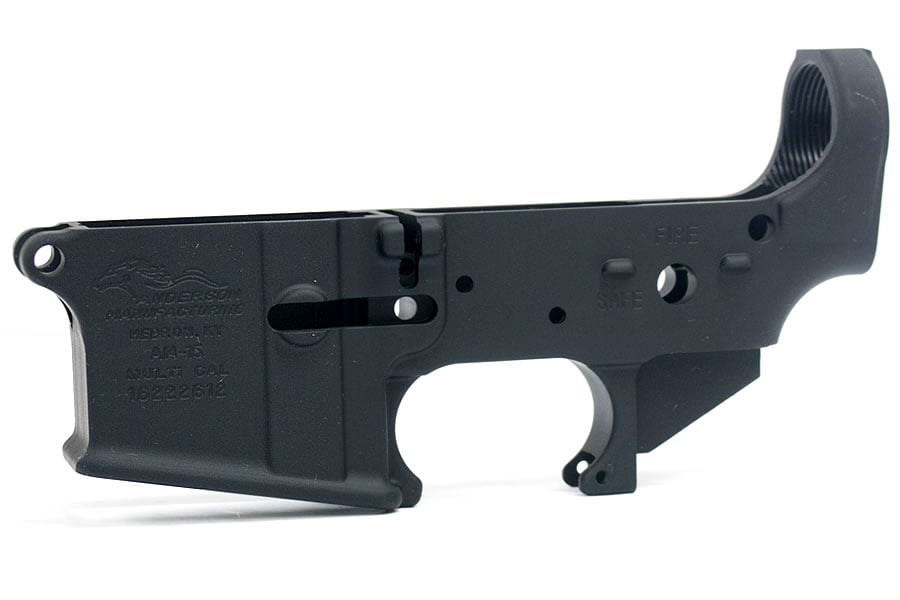 Description
AR-15-A3 lower receiver from Anderson Manufacturing made from 7075-T6 alum forging.
Reviews
Anderson Lowers by Edaw from lewis center, OHIO
On my 5th build. Let the gun snobs overpay for a brand name. For the rest of us that put model cars together when we were young, get a CMMG fire control group and pick your favorite upper. You can have a 1000 dollar rifle for 500 bucks that shoots the same or better than the snobs. Anderson is soon going to be one of the brands. Grab them now.
Stripped lower by Larry from Thornville, OH
Bought his when it was on sale for 44.99 came in less than a week then built with a psa lower with ept trigger group total build was 490 and performs awesome. Will buy 3 on next sale
Great Buy by Evan from Blacklick, Ohio
Picked up one of these the last time they were on sale and SO glad I did! Great value for my first AR build. When the salesman asked if I only wanted one, I should have known I would want more later. If you see these on sale BUY AT LEAST ONE.
Best bang for your buck by Ben from Newark, Ohio
I bought one of these receivers when they went on sale, put an upper on it and took it to the range, functioned flawlessly with several different brands of magazines. If you just want a functional lower to build an AR I would definitely recommend it. Great option if your building your first or 50th rifle.