FEDERAL AMMUNITION 40SW 180GR FMJ AMERICAN EAGLE C.O.P.S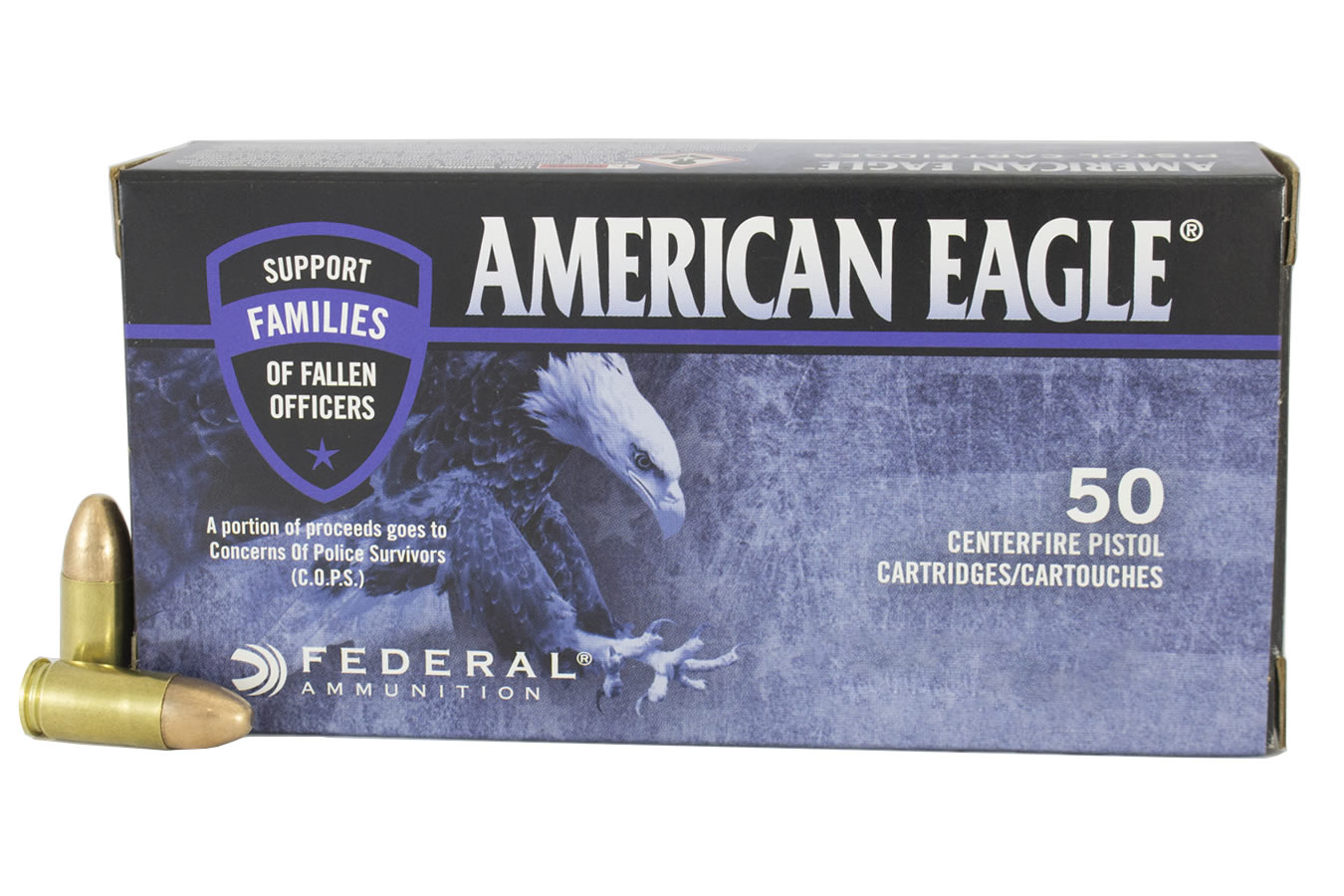 Free Gear Promo
Get free gear when you purchase select American Eagle, Blazer, CCI, Estate ammunition & more!
Offer expires Apr 30, 2018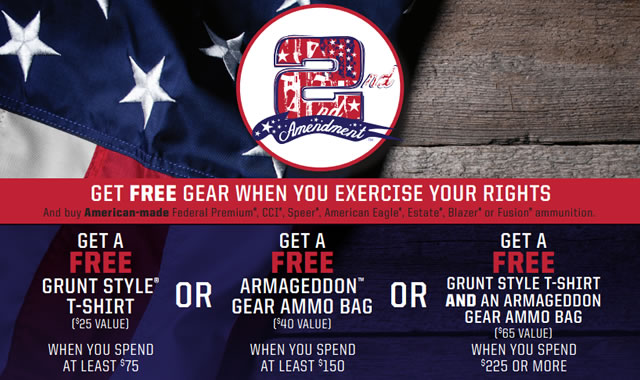 Description
Get the most from every training session at the range and honor those who've laid down their lives in the line of duty with this special edition line of American Eagle® 40S&W ammunition. A portion of the proceeds from every box sold goes to Concerns Of Police Survivors (C.O.P.S.) and its mission to support the families of fallen officers. Like all American Eagle handgun ammunition, these loads' high-quality brass, consistent primers and accurate FMJ bullets make them ideal for the range, and they provide ballistics and recoil similar to equivalent duty rounds for the most realistic training possible.
Features & Benefits
A portion of the proceeds goes to support the families of fallen officers
Clean-burning powders
Federal® primers and brass
Accurate FMJ bullets
Similar ballistics and feel as equivalent duty rounds
Product Specifications
Caliber: 40 S&W
Bullet Weight: 180 gr
Bullet Type: Full Metal Jacket
Muzzle Velocity: 1000 fps
Muzzle Energy: 400 ft-lbs
Quantity: 50 Rounds per box
Reviews
New blue box ammo by Bryon from Columbus, OH
I fed my Glock 22 150 rounds of the 180gr .40 S&W had no problems it ran it just fine, and the part where it helps the families of fallen officers was the best part.