HUNTERS SPECIALTIES SCENT-SAFE BAG
No longer available. We don't know when or if this item will be back in stock.
Notify me when available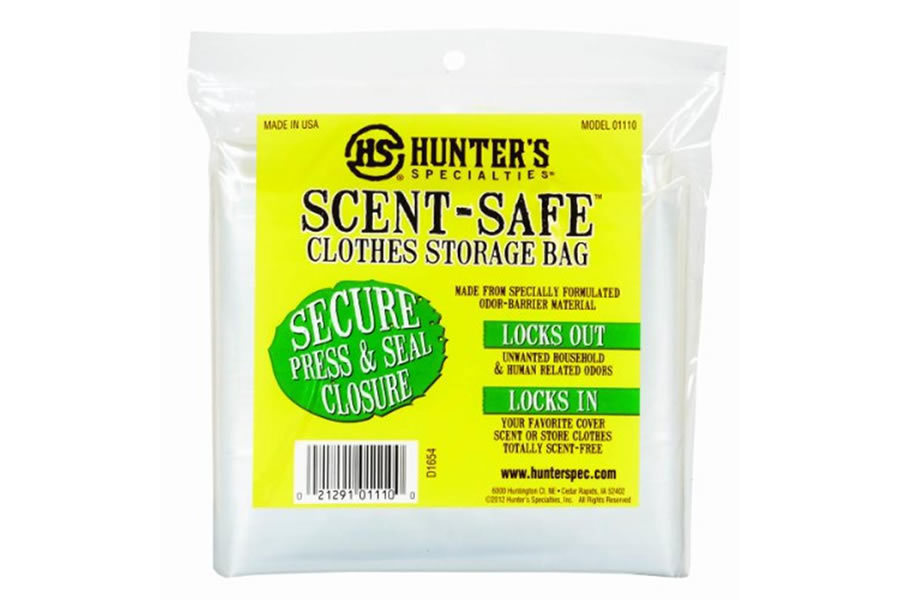 Description
This resealable and reusable bag is made of specially formulated plastic that stops all odor and scent transfer. It keeps clothes safe from odor contamination by locking out foreign odors. Bag is large enough to hold the bulkiest clothing. Also available is the Scent-Safe™ Clothing Bag with a Fresh Earth Scent Wafer, which can be put in the bag to add a cover scent.