HI POINT 995 TACTICAL CARBINE 9MM
View More Products from HI POINT
Item Number: 995TS
Price:

$319.99

Sale Price:

$259.99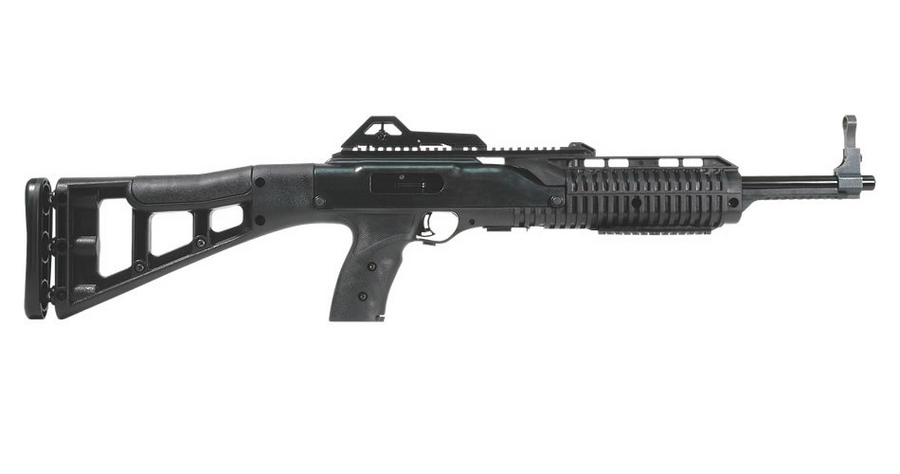 Description
America's most affordable pistol-caliber carbine has a new molded polymer stock that has been re-engineered to deliver improved handling and better accuracy in a target-design carbine. These Hi-Points offer reliability and accuracy at an affordable price which includes Hi-Point's lifetime unconditional warranty and fast, expert service.
Hi-Point carbines are +P rated to accept all factory ammunition and feature:
All-weather, black polymer skeletonized stock
Free trigger lock
Sling, swivels and scope base
Last round lock open
Internal recoil buffer in stock
Multiple Picatinny rails
Fully adjustable sights ("Ghost Ring" rear peep and post front)
Quick on/off thumb safety
Grip-mounted clip release
10-shot magazine
100% American-made parts and assembly
Firearm Specifications
Caliber: 9mm
Barrel length: 16.5"
Overall length: 31`
Weight: 6.25 lbs.
Sights: Fully-adjustable
Capacity: 10-shot magzine standard
Stock: All-weather, black molded polymer
Reviews
Nice by JT from Columbus, oh
For the price the Hi Point is a good carbine for target shooting/fun. I bought my first carbine second hand and since all Hi Points come with lifetime warrantys no matter if you are the first or 100th owner I sent it in and got it completely tuned up for free. It gets a bad name bc of the brands bad reputation but I have never had a problem with this weapon. Its no AR and if thats what you are expecting you will be very disapointed, but overall I would recommend this for anyone that just wants to have some fun at the range.
Simply Gr8 by Mick from Columbus, Oh
Bought this & its absolutely great fun to shoot! So much fun, my wife has decided its her rifle and good luck getting it out of her hands. Great rifle.