MOSSBERG 88 SPECIAL PURPOSE 12GA SHOTGUN
View More Products from MOSSBERG
Item Number: 31046
$249.99
Sale Price: $199.99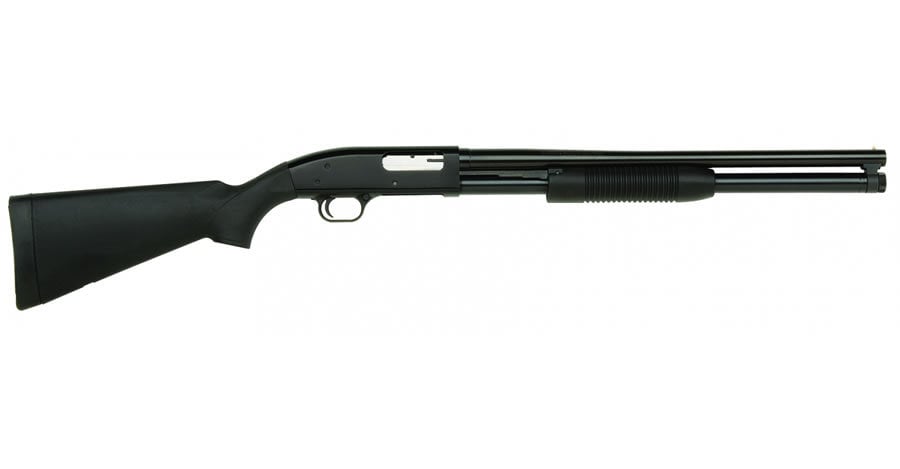 Description
What's in the Box
Mossberg 88 Special Purpose Shotgun
Cable Lock
Owner's Manual
Known as the workhorse by those who spend their weekends in the field or at the range, the Maverick has established an enviable reputation. Affordable hunting, and security shotguns known around the world for performance and value.
Firearm Specifications
Gauge: 12 GA
Barrel Length: 20"
Capacity: 8
Chamber Size: 3"
Overall Length: 41"
Weight: 7 lbs
Stock: Black Synthetic
Barrel Finish: Blue
Sights: Bead
Chokes: Cylinder Bore
Length of Pull: 14.5"
Reviews
Good Shotgun by Vandy from Grove City, Ohio
I like the the feel and design of this shotgun. Very comfortable to handle. It is not rifled but it is accurate at short to medium range. Easy to get on-target and hold it. I have been putting 3 slugs through it and it kicks like a mule but that is more the shells than the gun. As I recommend this gun with a five-star, remember everything must be used for the proper use.