TAURUS PT-809 9MM FULL-SIZE PISTOL
View More Products from TAURUS
Item Number: 1-809041
$279.99
Sale Price: $249.99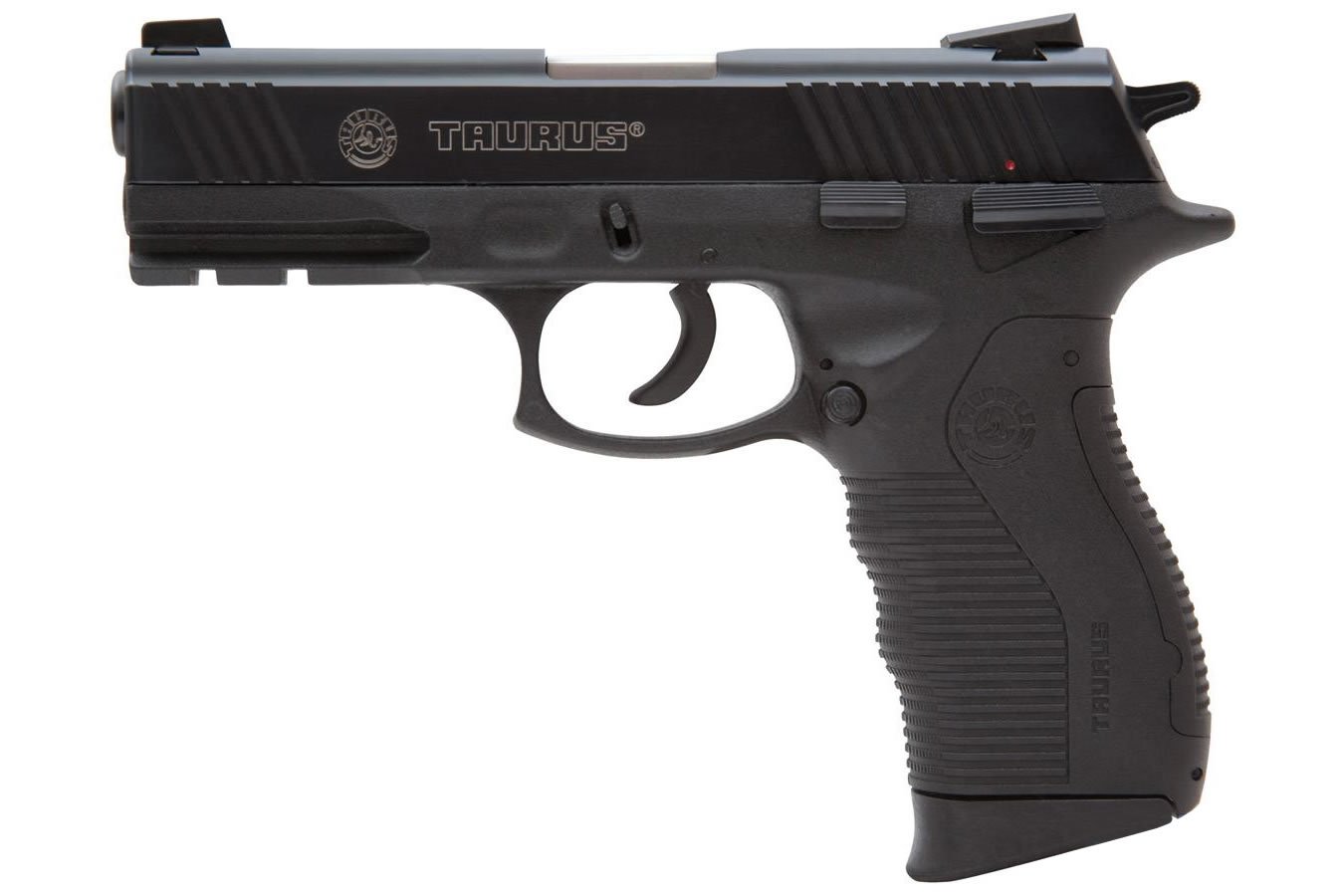 Description
What's in the Box
Taurus PT-809 9mm Pistol
(2) 17-Round Magazines
(2) Interchangeable Grip Sizes
Magazine Loader
Owner's Manual
The Taurus PT809 9mm has all the features you would expect on the most advanced semi-auto pistol in the world. It is derived from the successful "Taurus OSS" pistol, which was designed for the U.S Armed Forces, but adds an external hammer that has been requested by many.
The Taurus 800 Series is equipped with "Strike Two" capabilities. If you have a hard primer and the gun misfires, the 800 series sense this and automatically gives you instant "Strike Two" capability by resetting the trigger for automatic double action re-strike. No need to do anything else; simply pull the trigger. Research indicates a 93% or better chance the round will fire on re-strike. When it fires, the 800 will automatically revert to single action by itself. If it falls on a dead primer, simply manually recharge and keep going.
Firearm Features
Ambidextrous 3-Position Safety
Genuine Novak Sights
Aggressive Checkered Grips
Hammer Fired / External Hammer
Firearm Specifications
Model: 809B
Finish: Black Tennifer
Caliber: 9mm Luger
Grips: Checkered Polymer
Capacity: 17 +1
Weight: 30.2 oz
Barrel Length: 4"
Frame: Medium
Action: SA/DA
Length: 8.25"
Trigger Type: Smooth
Reviews
Taurus PT809 by Ed from Columbus, OH
I have the Taurus PT809 and it is still fairly new. I have had only one FTF ammo related out of 500 rounds. I believe this one is a winner as well as the Taurus PT840, as I have them both along with the PT809c.