TAURUS MODEL 709 SLIM 9MM PISTOL
View More Products from TAURUS
Item Number: 1-709031FS
$279.99
Sale Price: $199.99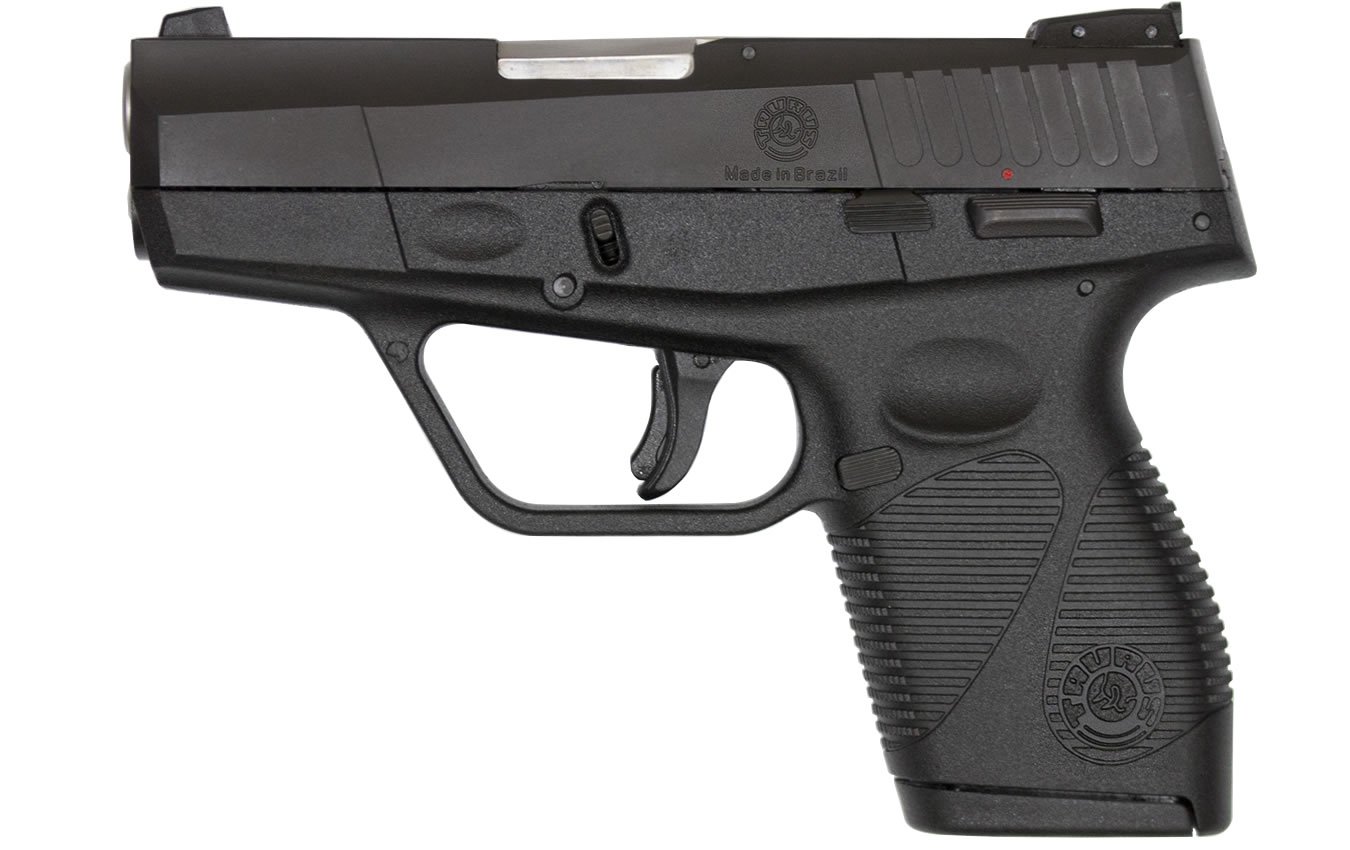 Description
What's in the Box
Taurus Model 709 Pistol
(1) 7 Round Magazines
(2) Slide Lock Keys
Owner's Manual
"SLIM" is the name of this suave new entry into the Taurus line. Elegant in Blue and Stainless this small, single-action-only could be found under a cummerbund or a pair of bibs. It's what you have been asking for! No revealing lumps or lines makes concealed carry easier than that larger capacity gun you already have. Cool, neat and ready to go-the Taurus Slim will be your companion for a long time to come.
Product Specifications
Model: 709FS
Finish: Blue
Caliber: 9 mm
Grips: Checkered Polymer
UPC: 725327-610663
Capacity: 7 +1
Weight: 19 oz
Barrel Length: 3"
Frame: Compact
Action: SA/DA
Front Sight: Fixed
Length: 6"
Order #: 1-709031FS
Reviews
Great Pistol by Tom from Mansfield, Oh
Just bought from Vances and tool to the range. Accurate and no issues. As far as I am concerned Taurus makes a great product. Also have a Taurus 9mm Millennium Pro.
Review update by Jon King from Westerville, OH - Ohio
I'd like to update my review. I have since shot many rounds through this model. I've had no issues with any of the 3 I bought. It's accurate and comfortable in the hand. I would confidently recommend it, keeping in mind that the magazine is difficult to find in stock. Customer service at Vance's is impeccable, I will be a customer for life since Mr. Vance contacted me personally to explain the magazine issue.
Taurus pt709 slim by Rick from Columbus, Ohio
GREAT GUN. BEST PRICE PERIOD!