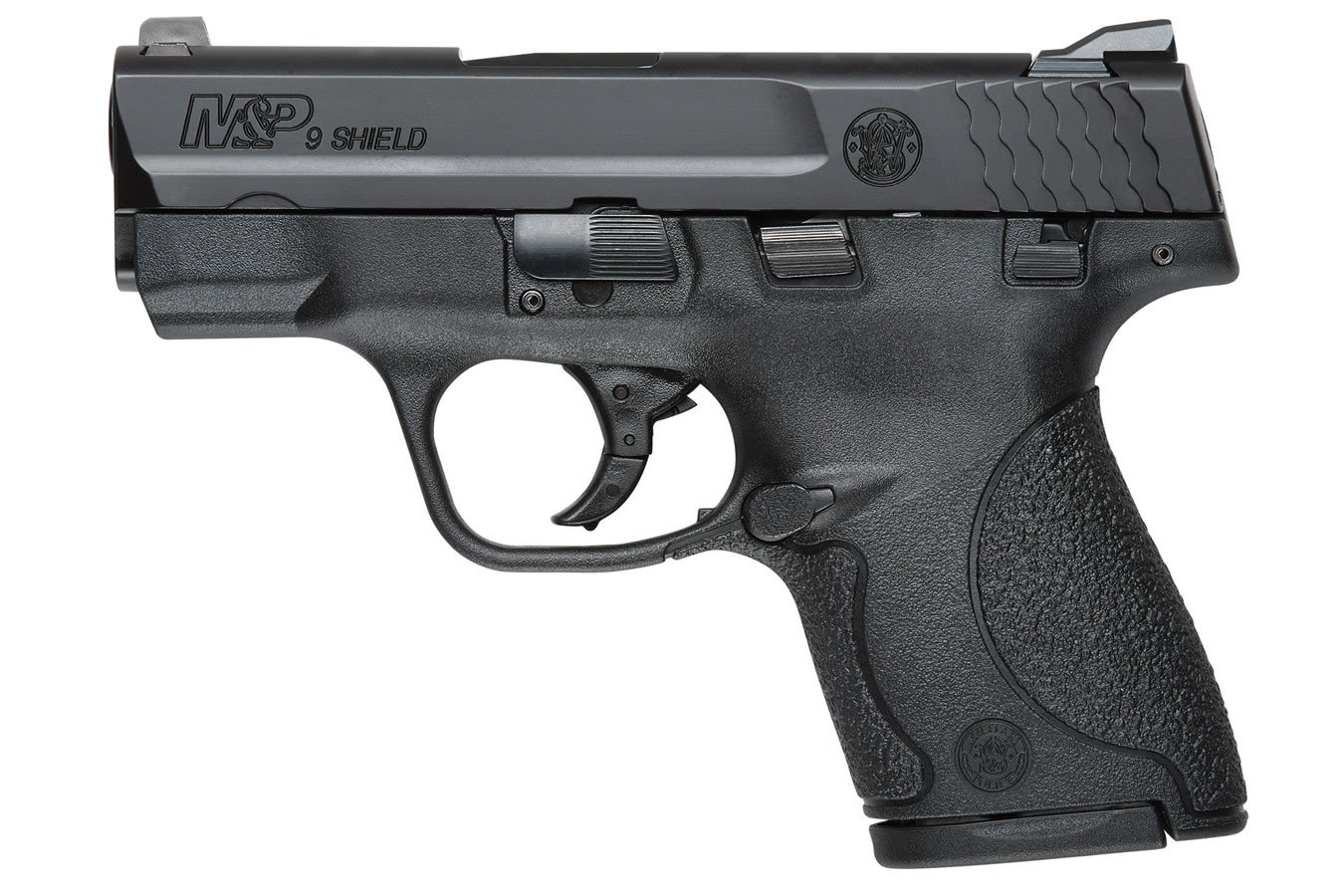 Description
What's in the Box
Smith & Wesson M&P9 Shield Pistol
One 8-Round Magazine
One 7-Round Magazine
Cable Lock
Owner's Manual
A slim, concealable and lightweight design combined with the proven and trusted features found in the M&P Pistol Series. From the easily concealed one-inch profile to its optimized 18-degree grip angle, the M&P Shield offers professional-grade features that will provide you with simple operation and reliable performance.
The M&P Shield also features a quick and audible reset made possible by the striker-fired action, allowing multiple rounds to be placed on target both consistently and accurately. And it's all backed by Smith & Wesson's Lifetime Service Policy.
S&W durability. From the optimized 18-degree grip angle providing a natural point of aim, to the best-in-class M&P durability – the M&P Shield is a professional-grade, conceal carry pistol designed to shoot as well as it conceals.
Shield advantages. The M&P Shield combines all of the fine-tuned advantages that make M&P pistols comfortable to shoot with a slim, one-inch profile for comfortable carry.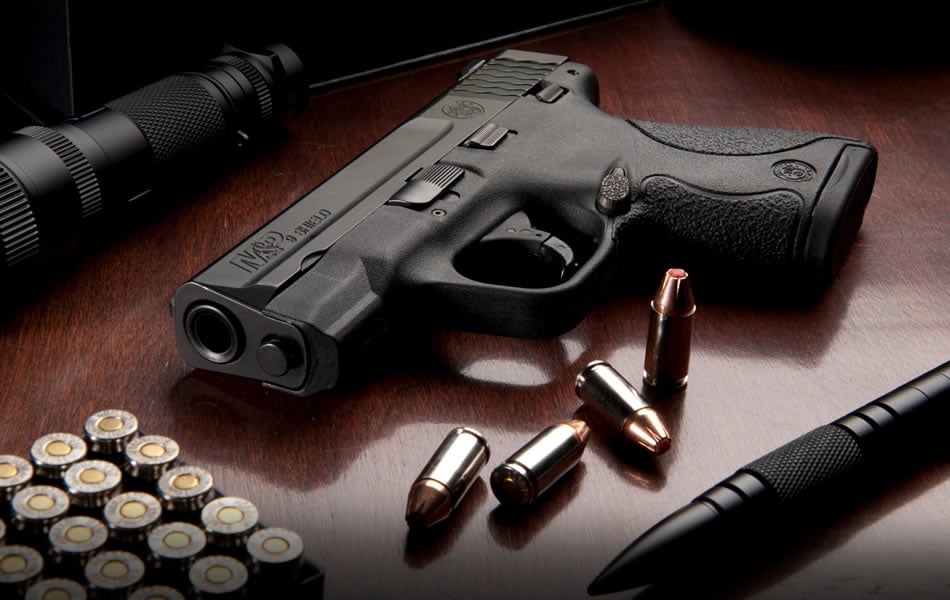 Firearm Specifications
Manufacturer: Smith & Wesson
Model: M&P Shield 9mm
Caliber: 9mm
Capacity: 7 Round & 8 Round
Action: Striker Fire
Barrel Length: 3.1" / 7.874 cm
Front Sight: White Dot
Rear Sight: White 2-Dot
Safety: Single Sided Thumb Safety
Overall Length: 6.1" / 15.5 cm
Frame Width: .95" / 2.413 cm
Overall Height: 4.6" / 11.684 cm
Weight: 20.8 oz.
Frame Material: Polymer
Barrel/Slide Finish: Black Melonite® 68 HRc
Trigger Pull: 6.5 lbs. +/-
Sight Radius: 5.3" / 13.3 cm
Related Videos
Reviews
Absolutely Amazing by gevon malone from westerville, Ohio
I have never been so satisfied with a handgun Im only use to glock and my mitary duty pistol the m9 baretta but this gun fires smoothly little to no recoil fits perfectly in your hand. Shot atleast 500 rounds out of it no jam at all and perfect conceal carry weapon as I carry this for my carry. Great choice and amazing prize. I love vances and will continue to always get my weapons from here and here only.
Great conceal carry by Paul from Columbus , Ohio
I purchased the S&W for my daily ccw. I have put it through different challenges and it has not failed once. Its a great gun for the money. Vance's beat everyone else on price. When I purchased the pistol I received a few extras but they did not have everything in stock and had to back order which took about 6 weeks to get thats the reason for the 3 on customer service
Great Gun from a Great Company! by Alec from Columbus, OH
Love this pistol. It's perfect for a simple concealed carry gun that you don't want to have take up too much space or have to worry about printing. I will admit that I am an M&P Guy and love the whole line of guns, but I have shot many other brands of pistols and this shield really stands out! Especially from a price perspective!