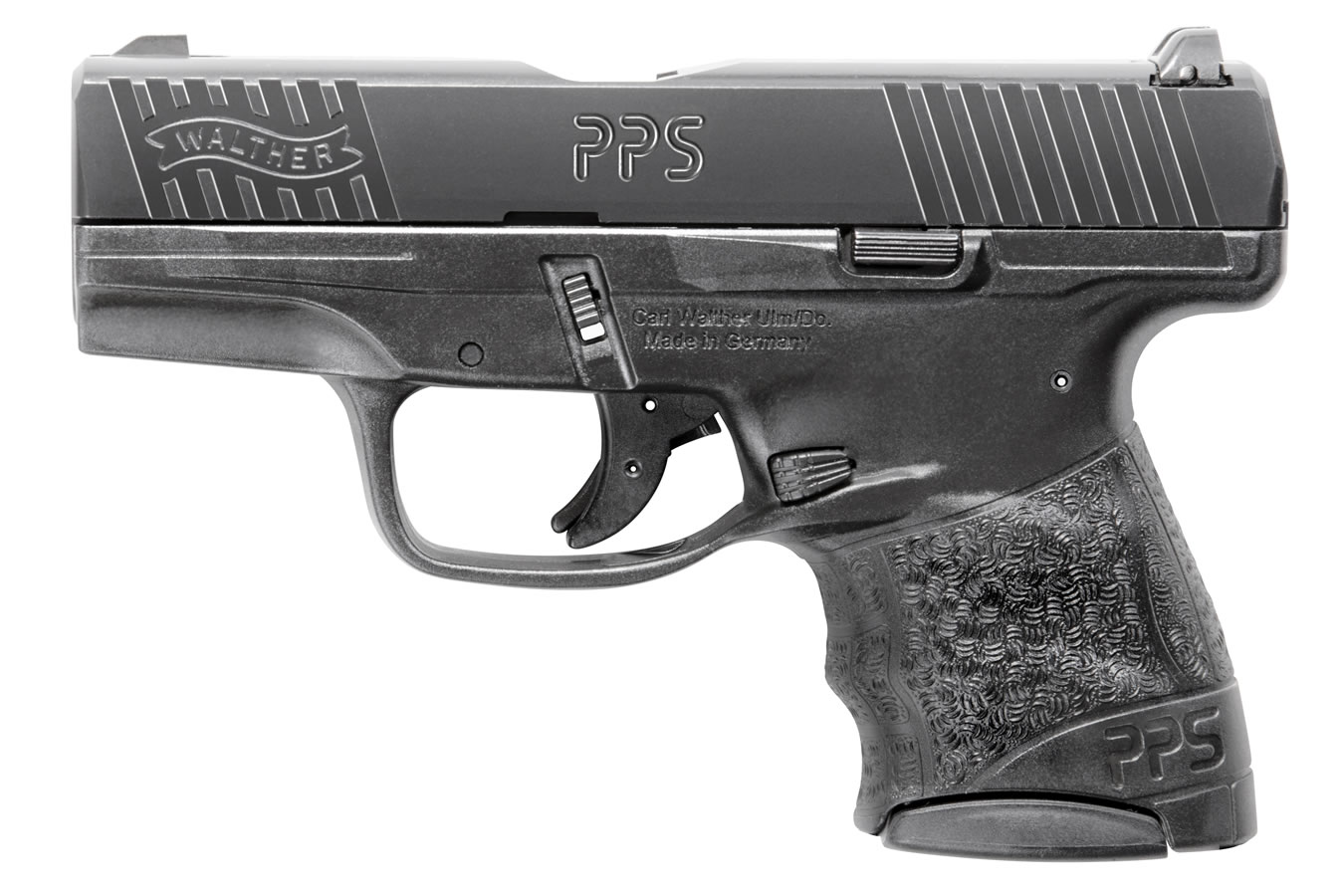 Description
What's in the Box
Walther PPS M2 LE Edition
(1) Flush Fitting Magazine
(2) Magazines with Grip Extension
Cable Lock
Owner's Manual
The new Walther PPS M2 LE Edition with Night Sights is everything you're looking for in a compact handgun. The slim profile, push button magazine release, smooth trigger pull and Carl Walther signature ergonomics deliver the features that you want from Walther and are housed in a frame that fits just about anyone.
Firearm Features
Night Sights
Slide Serrations
SmoothLight Trigger
Cocking Indicator
Chamber Viewport
Slide Stop
Magazine Release
Tenifer Coating
Ergonomic Walther Grip
Firearm Specifications
Manufacturer: Walther
Model: PPS M2
Caliber: 9mm Luger
Finish: Tenifer
Color: Black
Barrel Length: 3.18 in.
Overall Length: 6.3 in.
Trigger Pull: 6.1 lbs.
Trigger Travel: .2 in.
Capacity: 6 Rounds; 7 Rounds; 8 Rounds
Height: 5.3 in.
Width: 1 in.
Weight (empty magazine): 21.1 oz.
Sights: Night Sights
Reviews
Walther PPS M2 by Rick from Oak Hill, Ohio
Recently purchased this firearm from Vance's. The transaction was a smooth process from start to finish. The staff was fantastic. As for the Walther it is one fine firearm! I tried it out with 3 different brands of ammo without any problems. The PPS is very accurate, low felt recoil and feels good in the hand. I had considered other single stack 9 mm, I am so glad I chose the Walther.
Great little gun by Dan from Reynoldsburg, OH
Very impressed with the trigger and the fact it came with 3 mags. Shot great at the range. Great grouping. Highly recommend. Better than a shield in my opinion.