CCI AMMUNITION 22LR 21GR HOLLOW POINT COPPER-22 50/BX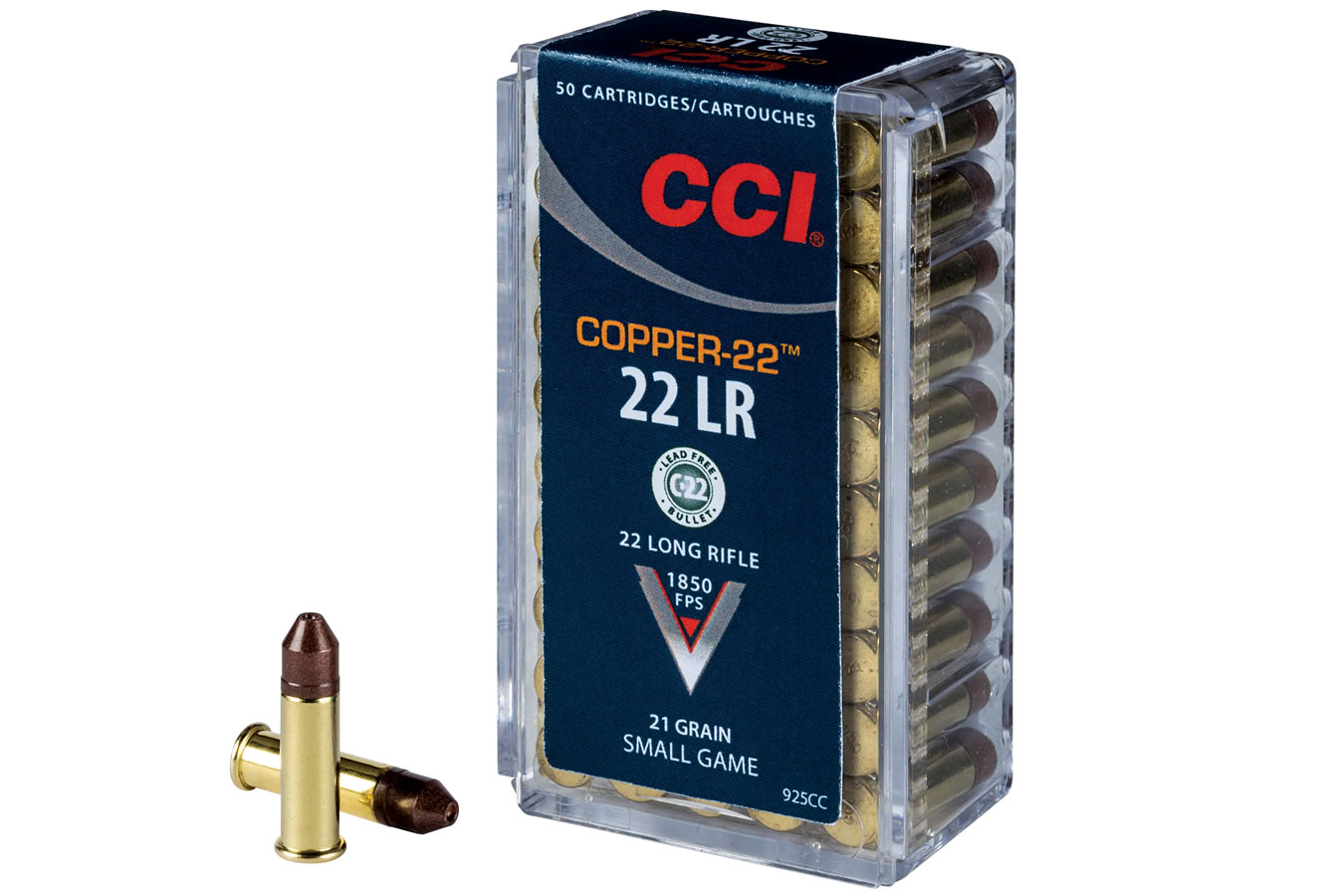 Free Gear Promo
Get free gear when you purchase select American Eagle, Blazer, CCI, Estate ammunition & more!
Offer expires Apr 30, 2018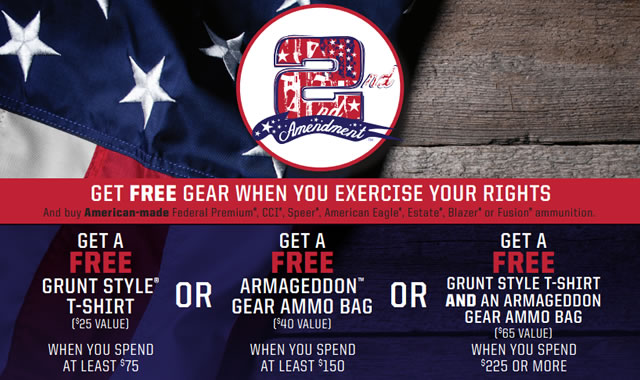 Description
Get accurate, reliable performance on targets and small game in a non-lead, California-legal bullet with new CCI® Copper-22™. The projectile is constructed from a unique mix of copper particles and polymer compressed into a potent, 21-grain hollow-point bullet. Combined with CCI's reliable priming and propellant, Copper-22 loads achieve a muzzle velocity of 1,850 fps and provide superb accuracy.
Features & Benefits
Non-lead bullet suited for plinking, target-shooting and small game hunting
21-grain hollow-point bullet
Compressed copper-polymer construction
1,850 fps muzzle velocity
Excellent accuracy
Product Specifications
Caliber: 22LR
Bullet Weight: 21 gr
Bullet Type: Copper Hollow Point
Muzzle Velocity: 1850 fps
Quantity: 50 Rounds per box
Reviews
.22 copper by Bob from Zanesville, Ohio
These rounds are awesome. They go right through 2 one gallon milk jugs full of water. I shoot into a large piece of Lanthis, hard, hard, wood and they hold their form like a little steel core.