TULA AMMO 223 REM 62 GR FMJ STEEL CASE 100/BOX
View More Products from TULA AMMO
Item Number: TA223102 BX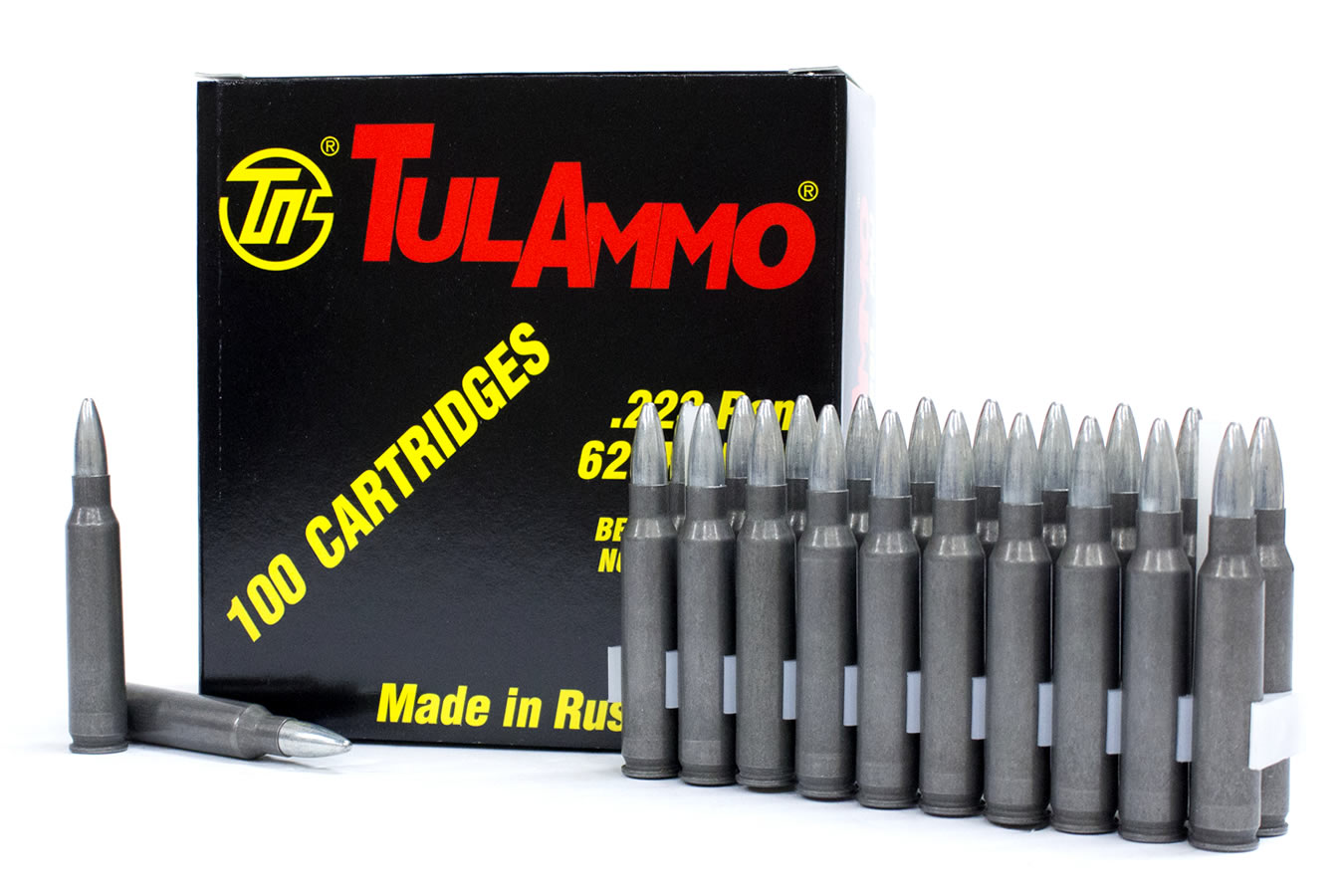 Description
In the field, at the range on on the hunt, you can trust TulAmmo to deliver a superior level of internal, external and terminal ballistics, more consistent velocities and impressive retained energies downrange from your favorite rifle, with an unmatched value-to-performance ratio. All TulAmmo rifle cartridges are steel cased, zinc jacketed, non-corrosive Berdan primed, with a phosphate polymer coating and a lead core.
Product Features
Shooting Accuracy - more uniform and consistent jacket delivers up to 15% better shooting accuracy than standard bimetal bullets.
Corrosion Resistance - Zinc jacket doesn't change in appearance over time, and is proven to inhibit electrochemical corrosion of the steel case.
Enviornmental Impact - Zinc jacket is more ecologically sound.
Product Specifications
Caliber: 223 Remington
Bullet Weight: 62 gr
Bullet Type: Full Metal Jacket
Case Type: Steel Case
Primer: Berdan Primed
Muzzle Velocity: 2855 fps
Quantity: 100 Rounds per box